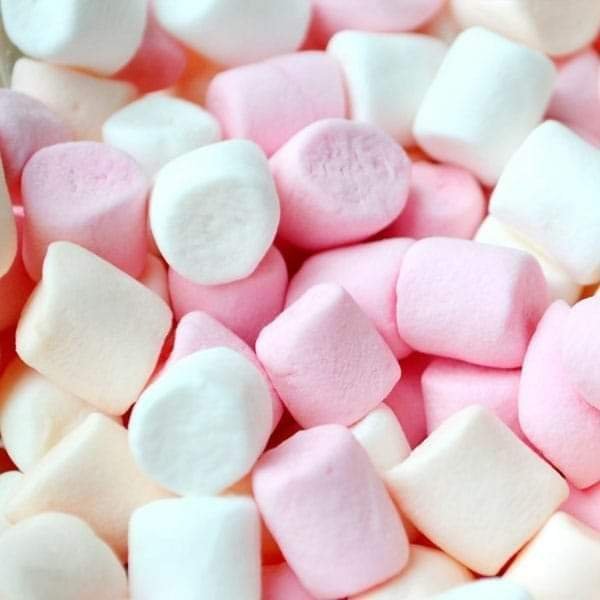 Marshmallows are quite popular in American cuisine and are enjoyed by kids the most. This dessert is often used in making cakes and cupcakes.
They're really not that difficult to make either. These Homemade Marshmallows are fluffy, springy, and have a delicious sweet flavor. Make your own marshmallows next time you have s'mores… you'll never want to make them any other way again!
The sugar syrup should be cooled slightly before you add the gelatin. If it's too hot, the gelatin will lose its setting abilities and your marshmallows won't set properly.

Can I Add Egg Whites? Egg whites are often added to homemade marshmallows to make it fluffier and set easier.

How To Color Homemade Marshmallows? Add any food coloring you want. Just make sure to add it once you whisked the marshmallow mixture.
How To Store Homemade Marshmallows??
Store the marshmallows in an airtight container at room temperature for up to 2 weeks (if made without egg whites). 

Don't be tempted to add them to the fridge or freezer, They will harden and become very sticky.
1/2 cup cold water
2 tbsp gelatin 
1/2 cup water
1 cup sugar 
1/2 tsp vanilla essence 
In a cup or a bowl add the cold water and gelatin, mix then set aside for 10-15 minutes
In a saucepan add water and sugar then cook until it become thick and stickyy( pour some drops into water if it turns into ball then its ready)
Then add the gelatin mixture and stir well. Cook for 2-3 minutes
Add the mixture in a bowl and beat it for  5-6 minutes then add vanilla essence again beat it for few minutes until it  fluffy and sticky
Now sprinkle some cornflour there are 2 methods to make it 
The first method is that take a piping bag and fill it with the mixture. then pipe it in line or as show in the video. Then set it for 5-6 minutes and cut in into cubes 
The 2nd method is that take a square shaped pan, greased it with oil then pour half of the mixture. with other half add food colouring and mix. Then pour it on top of the pan as shown in the video 
Keep in refrigerator for 3-4 hours.  Now on a flat surface dust some powdered sugar and flip the baking tray on that surface
 Now cut out cubes to get that perfect marshmallow shape. Your homemade marshmallows are ready to be enjoyed.